Wedding Tips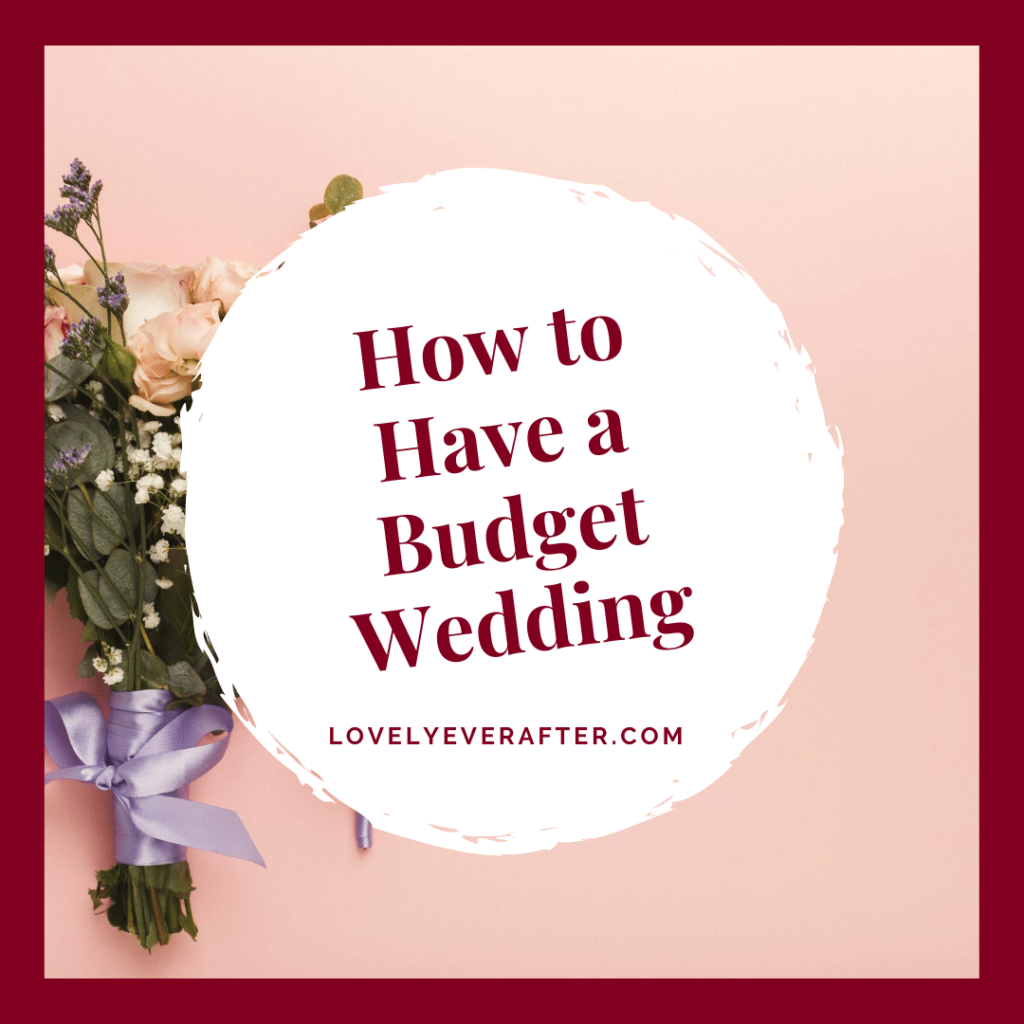 How to Have a Budget Wedding
Cutting costs is generally the first thing on a couple's mind when it comes to their wedding. It can be so stressful when you first find out how much a wedding can cost. This can be especially frustrating when you have a small guest list, and you're still like, "Wait, catering is going to cost how much?" If you're looking for how to have a budget wedding without too much sacrifice, you've come to the right place.
Figure Out What Matters
This means the two of you sit down and have an honest discussion about what's important to you. This is to make sure the money is going to the right places. You don't want to break the bank on stationery when you don't really care about it. If you want really good food, direct your cash to that. Basically, focus on what's important to you.
Budget, Budget, Budget
Once you've decided what's important, decide on your budget. If you're at a loss for where to start, you can get access to my resource library. It has a full budget breakdown, but that's just a guideline. You might spend more on a DJ and less on flowers. You might spend more on flowers and skip favors completely. Take what matters and translate that into a number. Then, don't go above that number unless you're willing to take from other areas. Stick to your budget. Trust me.
Research Everything
This gets easier if you have a wedding planner because they have a recommended vendors list and/or can do research for you. But if you're on your own, research vendors until you find one that's in budget and you love. Don't settle on the first venue you've found until you've at least looked at other venues. You never know what you'll fall in love with. Your ideal wedding could end up very different from what you imagined.
Pick the Right Date
When it comes to having a budget wedding, make sure you pick the right date. Getting married on a Friday or Sunday costs less than getting married on a Saturday. It also costs less to get married during the off-season which is basically winter. Peak wedding season is May to October so if you want a warm wedding, be prepared to pay more.
Be Smart about Alcohol
Let's start off by saying you never want a cash bar. It's just a bad idea and can be awkward for guests. If you can't afford a full open bar, limit the bar to beer and wine. You can also have just a couple of signature cocktails that you and your future spouse have picked out.
Be Strict About Your Guest List
I'm not a firm believer in cutting your guest list first to cut costs. It can be heartbreaking to not have the people you want at your wedding. I'm not the only one who thinks that either. In her book, A Practical Wedding, Meg Keene writes to figure out your guest list first and then figure out how to feed them. However, that being said, be strict about who you invite. Do you really need your mother's cousin from Florida who you've never met? This can lead to some awkward conversations, but stay firm and point to the budget.
These are just a few things that you can do to keep your wedding from destroying your bank account. There are tons of ways to save such as DIYing the right places and being open with your vendors about your budget. Don't worry. Your budget wedding is going to be great no matter what.
I want to help. Do have any budget wedding questions? Comment below, and let me know!