Wedding Tips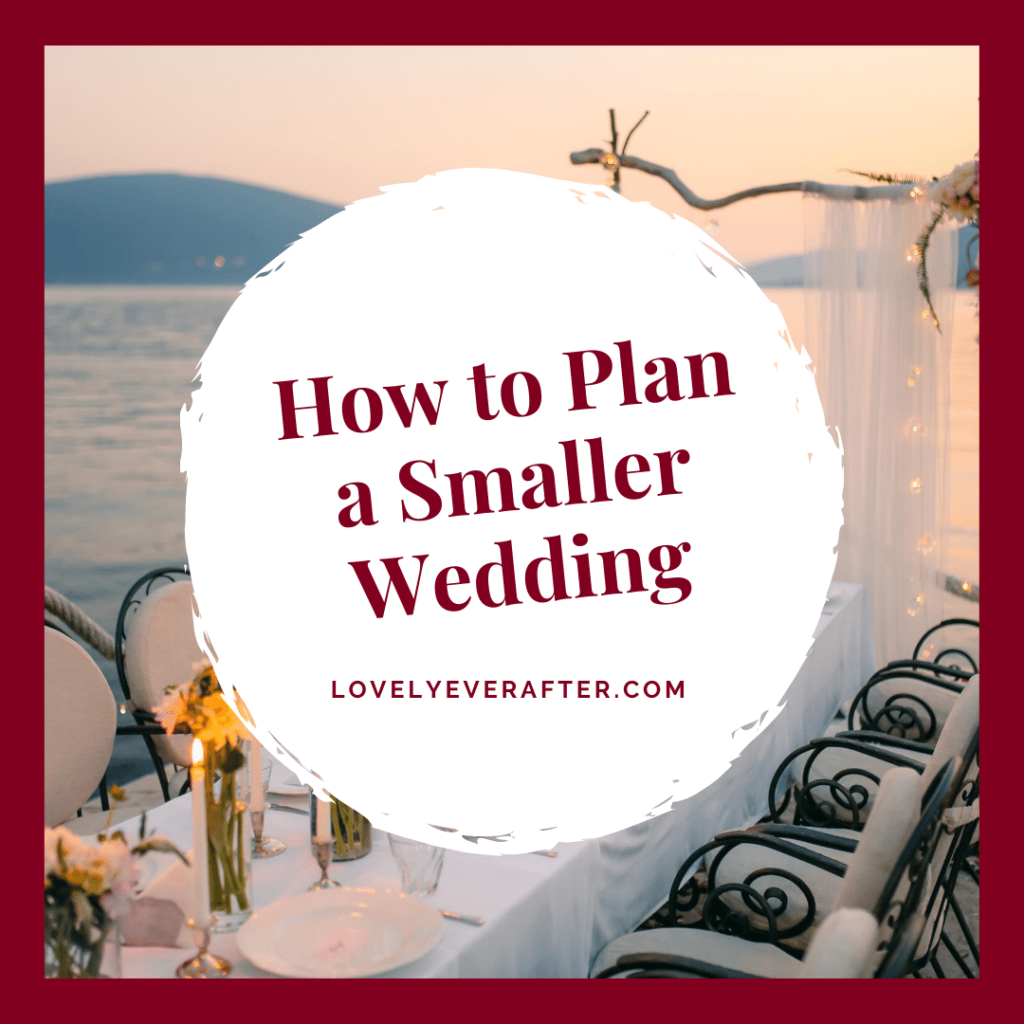 How to Plan a Smaller Wedding
By this point, many states have lifted their event restrictions that limit how many people you can have at your wedding. Still, there are CDC guidelines to consider. Having a wedding right now is going to be a risk, but there are ways to try and mitigate that risk. And regardless, you might want a smaller wedding anyway. Many people prefer smaller weddings, considering them to be more intimate and fun. A smaller wedding can also greatly decrease your costs. So, no matter why you're here, hopefully, these tips will help.
Keep the guest list small
Deciding on your guest list is always going to be difficult, but when it comes to smaller weddings, you have to think about who you really want there. Who are the people that you can't imagine having your wedding without? This may include immediate family and old friends. Fair warning: there will be people who are upset they didn't merit an invitation. Just keep saying that they're important, but you're keeping the guest list as small as possible either because you're looking to reduce risk or because you're looking for an intimate event. The important part is that this is your day, so stick to your guns.
Pick what is most important to you
As with every wedding, you have to decide what your priorities are. Do you want the best food you can possibly get? Do you want exceptional photos? Do you want your venue absolutely covered in flowers? Do you really want a string quartet for your ceremony? When you imagine your perfect wedding, what do you see? Make a list and then figure out how you can safely afford it. You might need to sacrifice those things that don't matter to you as much like wedding favors or the fancy rentals.
Find the right venue
You don't want a venue space that's so huge that your wedding feels like it's not the right size. With a smaller guest list, some really unique venues might open up to you. Do some serious research (or hire a wedding planner), and try and find a unique venue that fits the theme you're going for. If you fall in love with a larger venue, be sure to pay attention to design and how you can make the space feel appropriate. There are ways to make the space feel full through things like flowers. (And right now, a bigger venue would allow you to social distance better.)
Customize everything
One of the benefits of a smaller wedding is that you can really dedicate time to each guest and detail. You can handwrite any stationary you need or create highly elaborate or personalized escort cards. This can also include paying special attention to your guests through welcome packages or personalized wedding favors. If you'd like, you can also think of this as an opportunity to involve your guests with your ceremony. Maybe they each read a line of a reading or they each give a piece of marriage advice. You have the power to get really creative when you have a small guest list.
Hire a wedding planner if you need one
It might seem strange to hire a wedding planner for your smaller wedding, but they can still help. Having a wedding planner guarantees that your day runs smoothly. This might be especially true if you're planning a more DIY wedding. They can still help you hammer out the timeline and figure out what things/vendors you actually need. Plus, if you have a small guest list, you don't want someone to be missing because they're coordinating the caterer. Having a wedding planner also helps if you're having a destination wedding because they can sweat the details instead of you.
There are tons of benefits to a smaller wedding, primarily the opportunity for more creativity and personality. You can focus on guest experience and have an event that feels more intimate. The same rules apply to all weddings though: know your budget and stick to it.
What questions do you have about a smaller wedding? Comment below and let me know!