Wedding Tips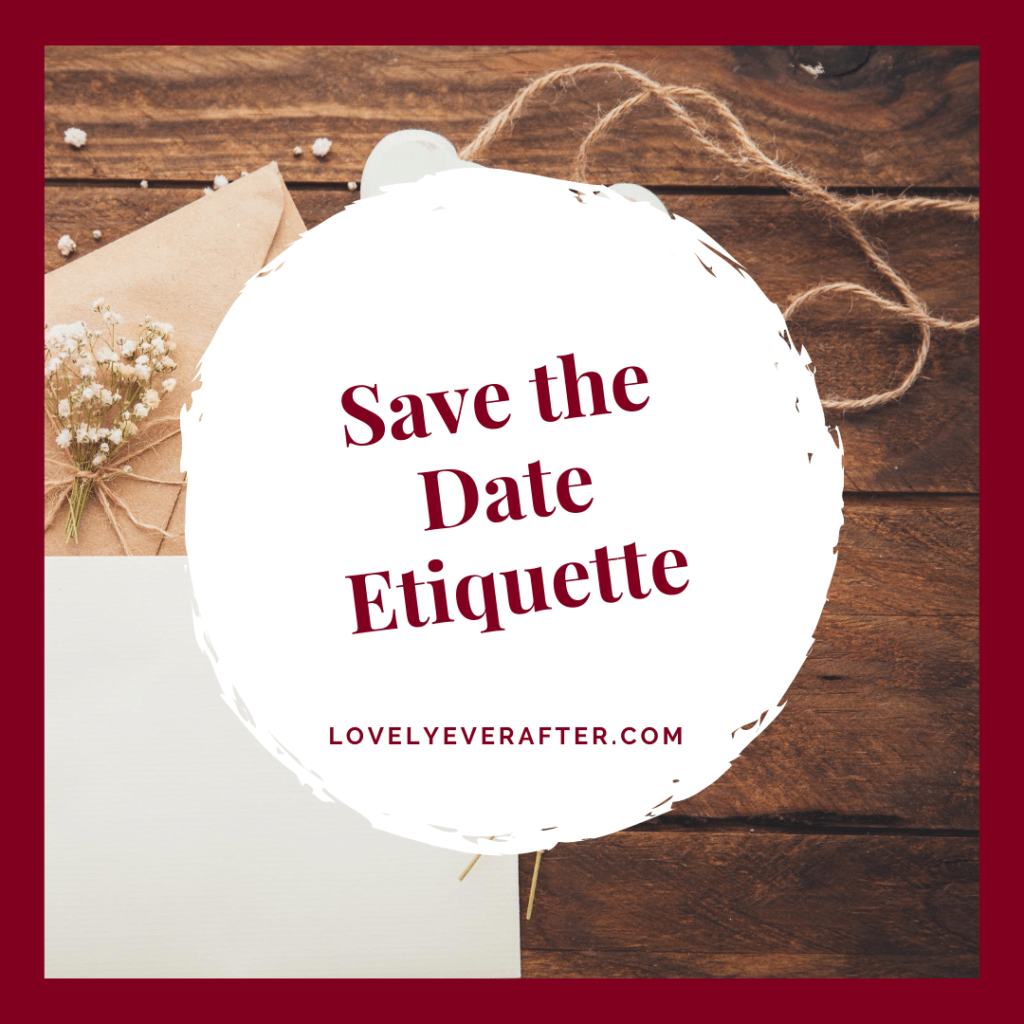 Save the Date Etiquette
Save the date etiquette is tricky. They get sent out so far in advance when basically all you have is a location and a date. Here are a few tips for staying sane when it comes to save the dates.
Send them out at the proper time
Generally, this means roughly six to eight months in advance. Six months is the minimum. If you send them out too early (like over a year before), people might forget, thinking they have more than enough time. Send them out too late, and people don't have enough time.
Make sure it has all the info
Your save the date should have your names, the event (marriage, duh), the location, and the date. It should also have your wedding website (if you have one which you probably should) and pertinent information. You want to make sure it has all the info anyone might need to make plans. That being said, it doesn't need to have all the info. Don't feel the need to stuff your save the date with everything. That's what your invite/wedding website is for.
Everyone who gets one gets an invite
This is the number one thing when it comes to save the date etiquette. You cannot send out a hundred save the dates if you're only planning on having fifty people. Even if you can generally assume not everyone is going to come, you have to plan like everyone is going to come. It's also just incredibly rude to send out a save the date, but not give that person an invite. So make sure your list is solid before you start sending anything out.
Digital is fine, but have some physical too
In this day and age, couples are trying to save money by sending out digital save the dates. This makes sense. However, you need to keep a couple of things in mind. One, it's incredibly easy to just send out a bunch of emails, so we're just going to say it again. Everyone who gets a save the date gets an invite. So, be careful. Two, not everyone has email or maybe they don't check it. Your older guests might not see it or might just be expecting a physical card. Order some physical save the dates for those people.
Now you've got this. Go forth with your new save the date etiquette knowledge, and plan your save the dates.
Excited about your save the dates? Let me know about them in the comments!