Wedding Tips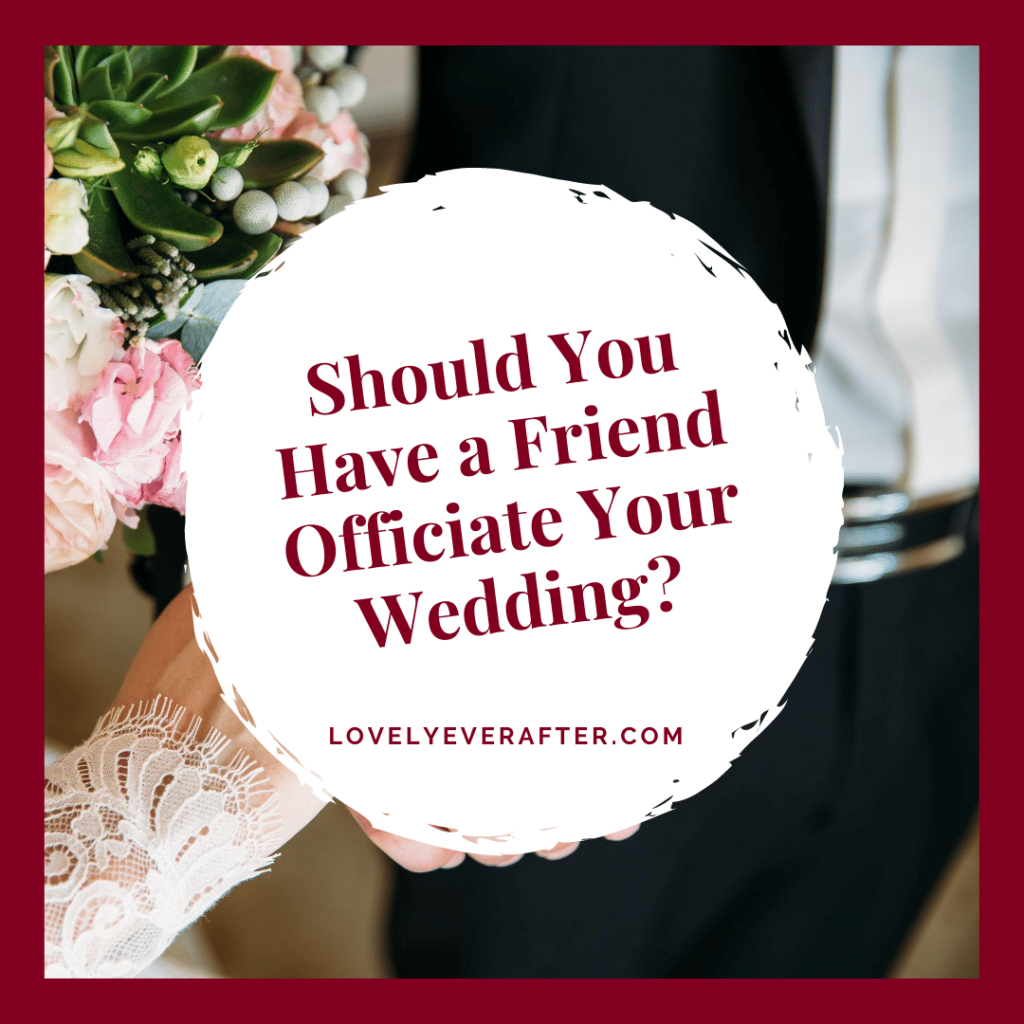 Should You Have a Friend Officiate Your Wedding?
When choosing an officiant, there are many factors to consider. It's partially based on location. If you're getting married in a church, your options can be limited to the priest. If you're getting married in a more untraditional location, the world is your oyster. This leads us to our question of the day: should you have a friend officiate your wedding? Here are some things to consider.
Having a friend officiate can make your wedding more personal
Having a friend officiate your wedding is one way is one to customize it. You have more control over the ceremony because you can design it from scratch. If it's someone who's a great speaker or writer, you can also give them an opportunity to develop something fun or personal for your wedding too. Overall, it can just be a great way of making your wedding more unique.
You have to consider local laws
It's unlikely that you can just pick any friend to be your officiate and have them just show up. There are often local laws to think of. For instance, Massachusetts allows you to register a friend/family member as an officiate for a single day. But you have to pay a fee and register them within the proper time window. So, be sure to check what your local laws are and plan accordingly.
You have to be careful about who you choose
This is a biggie. Be careful about which friend you pick to officiate. It should be someone who's meaningful to you. A mutual friend or a family member you're both close to is a great option. But you also want to make sure they're reliable. You can't pick someone who is always late or who you're not sure will do the work. Pick someone you can trust completely basically.
There you go. Three things to keep in mind if you want a friend to officiate your wedding. I hope it was helpful.
Looking for more wedding planning tips? Check out this post about save the dates.