Wedding Tips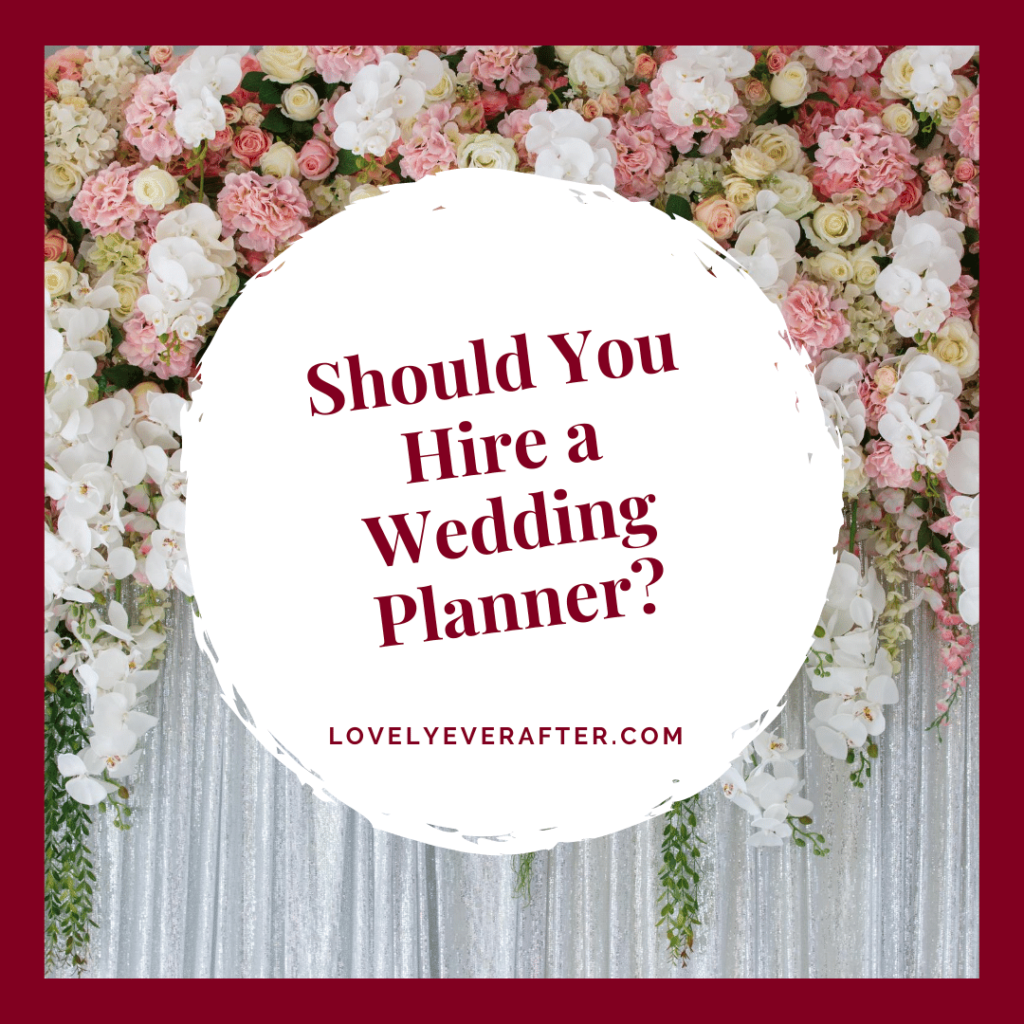 Should You Hire a Wedding Planner?
Let's get real. Wedding planners can be expensive. But it's also true that weddings can be complicated. Depending on the type of wedding you're planning, a wedding planner or day-of coordinator can be essential for a smooth wedding. Here are three reasons why you should hire a wedding planner.
What is a wedding planner?
A wedding planner guides you through the process of planning a wedding. They provide support, and their goal is to make your wedding exactly what you want it to be. There are typically two type of wedding planners.
Day-of Coordinator
Sometimes called a month-of coordinator, your day-of is primarily there for the day of. Usually, their duties start a month or two before the wedding. If you book them early, you might be able to utilize their wealth of knowledge as well. They're basically your point person for the wedding day. They'll manage the vendors, organize everything, and take care of anything that comes up. Typically, a day-of coordinator manages anything you need on your big day. Just make sure their contract covers what you need before you sign.
Full-Service Planner
A full-service planner does everything the day-of coordinator does plus way more. They'll research vendors for you, help you figure out your contracts, help design your wedding, help you figure out your seating chart, and even more. If you don't have time and you do have the money, a full-service planner can be a godsend. Even if you do have the time, a full-service planner can save you so much effort and sanity.
Vendor Recommendations or Research
Pretty much any wedding you're going to have is going to require some sort of vendor. You might need a caterer, florist, rental company, etc, etc. But a list of local vendors can be overwhelming. You'll need to do a lot of research to find the right ones. Or, you can hire a wedding planner who always has a preferred vendor list. They know what vendors are reliable and fit into your budget. If they don't, they'll find out. Basically, they can save you a lot of time.
Budget Development and Creative Ideas
Your budget is hugely important. You don't want to start your lives together completely broke and in debt. A wedding planner can help you develop a budget and stick to it. But it goes beyond that. A wedding planner can help you figure out what you can afford. They want your big day to be special and satisfying. If you can't afford something, they'll help you figure out something else you love.
Peace of Mind During Your Special Day
So much goes into a wedding and keeping everything running. Having a point person that you know and trust to take care of everything is essential. Having someone to coordinate with each vendor is even better. Not to mention, if anything goes wrong (which it probably will), your wedding planner can handle it. You can just relax and enjoy your day completely. After all, you've spent months planning it. You deserve to enjoy it.
Maybe you don't need a full planner. You've got this. You can book your own vendors and figure out your own planning timeline. Still, you need someone to make sure the day runs smoothly. This is where a day-of coordinator comes in. Most planners offer multiple options for planning. So, even if you don't need full-service planning, there's an option for you.
That being said, don't underestimate how much goes into planning a large-scale event for potentially hundreds of people. It's hard. It takes a lot of time, energy, and effort. If you can afford it, I highly, highly recommend hiring a wedding planner.
What do you need the most when it comes to planning your wedding? Comment below!